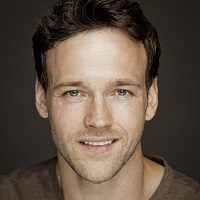 Shane Lennon  /  Paul
Shane graduated with a BA in acting from The Lir Academy. Since then he has received an award for Best Supporting Actor in the short film Three Friends (Sticky Pony Rodeo Prod), directed by Colm Tobin, at the New Renaissance Film Festival.
Theatre credits include: Zero Hour (ANU Productions); Pork (Smock Alley Theatre); Northern Star, Troilus and Cressida, Tarry Flynn, Coup, The Plough and the Stars (The Lir Academy) and Titanic, The Recruiting Officer (Bull Alley).
Film and Television credits include: Dead Still (Deadpan Pictures/RTÉ); Krypton (DC Entertainment); Dive (Bankhouse); Into the Badlands Season 2 (AMC) andThree Friends (Sticky Pony Rodeo Prod)