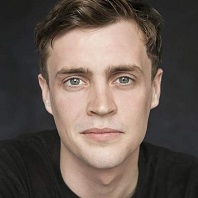 Darragh Shannon  /  Dylan
Darragh graduated from Kinsale College with a FETAC Level 5 in Drama Theatre Studies, and FETAC Level 6 in Classical Acting. He then went on to get a First-Class Honours in Acting at The Lir Academy.
Theatre credits include: Two of Clubs (Theatre Upstairs); Asking for It (Landmark and The Everyman); Swansong (Kilkenny Arts Festival); and As You Like It (Cork Arts Theatre).
Credits while in The Lír include: Three Winters, Children of The Sun, Mojo, All's Well That Ends Well and Dead Man's Cellphone.